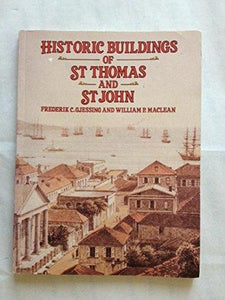 Some of the finest sights which greet the visitor to the U.S. Virgin Islands of St. Thomas and St. John are a large number of noteworthy and memorable historic buildings in attractive settings. 

The long Danish colonial presence in the islands has left a rich heritage or architecture in private residences, public buildings, commercial buildings, military structures, churches and plantations.

The book provides a guide to the buildings, profusely illustrated with black and white photographs of all the subjects.
Order one today!