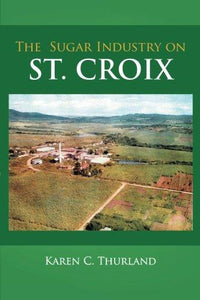 St. Croix, U.S. Virgin Islands, a Caribbean island, had a sugar industry that spanned from its earliest settlement years until the middle of the twentieth century. 

Sugar was the economic determinant that influenced the social and cultural fiber of the island.

The Sugar Industry on St. Croix, a historical reader, concentrates primarily on the twentieth century when the sugar industry was on its decline and eventually terminated.

The book has a historical overview that describes the economics of sugar cultivation, attempts at diversification of crops, the Virgin Islands Company, homesteading, the Virgin Islands Corporation, and the termination of the sugar industry on the island.

The book also contains first-hand accounts from people who participated in the industry and recall their experiences in the planting and harvesting of sugar cane, working in the sugar factory or for the Virgin Islands Corporation, a view of the role of women in the industry, and the challenges of life in an agricultural community.

The photographs provide a view of agricultural life, the gauge railways, homesteaders, and also of the people involved in sugar production.